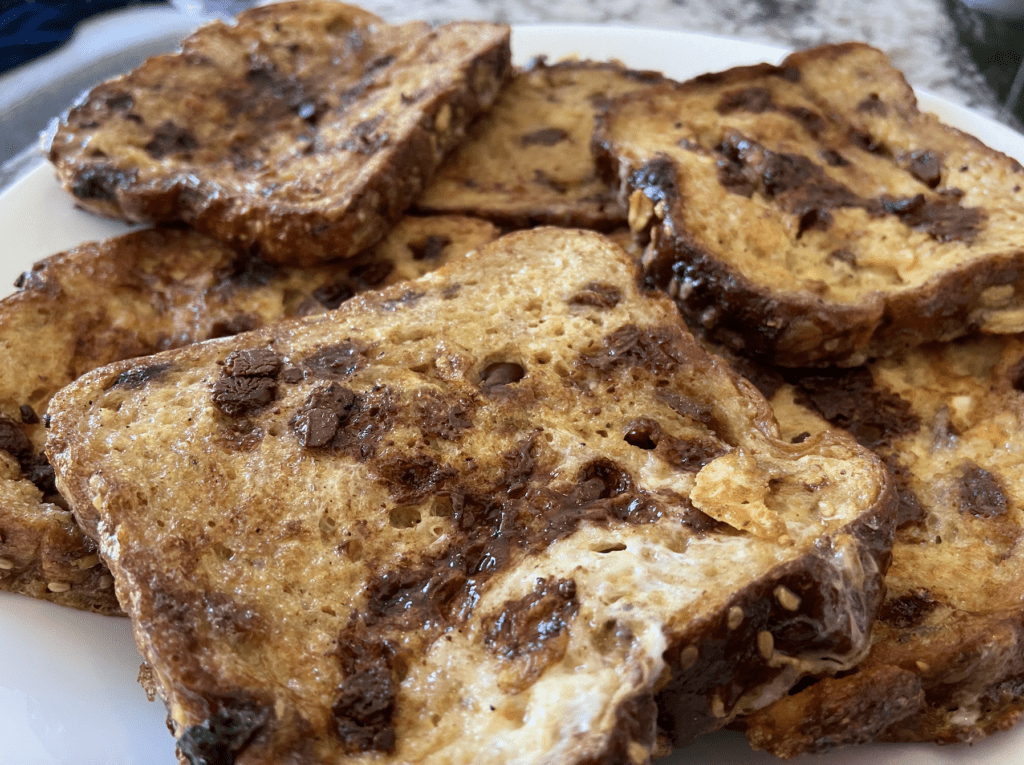 Delicious Cinnamon French toast for breakfast or brunch during the holidays or once a month without feeling guilty. I use whole-grain bread which is low in sugar, but still sweet enough to enjoy the traditional french toast taste. No added sugar or syrup, just delicious! Enjoy!
Serving Size
Serving Time
6 servings
25 mins
1.   3 pasture-raised eggs½ cup of milk of choice(dairy or non-dairy)
2.   6 slices of "Dave's killer Raisin bread"(only 4 gms. of added sugar)
3.   1 tsp vanilla½ tsp of cinnamon
4.   ½ cup coconut oil or avocado oil spray
1.   Place a pan on the stove on medium heat
2.   Add coconut oil or spray avocado oil in the pan.
3.   Wisk the eggs with cinnamon and milk
4.   Add vanilla and mix
5.   Dip each slice of bread in the egg mixture and fry until brown on both sides
6.   Add coconut oil or avocado spray oil as needed, Enjoy!