VEGETABLE BROWN RICE PULAO OR PILAF!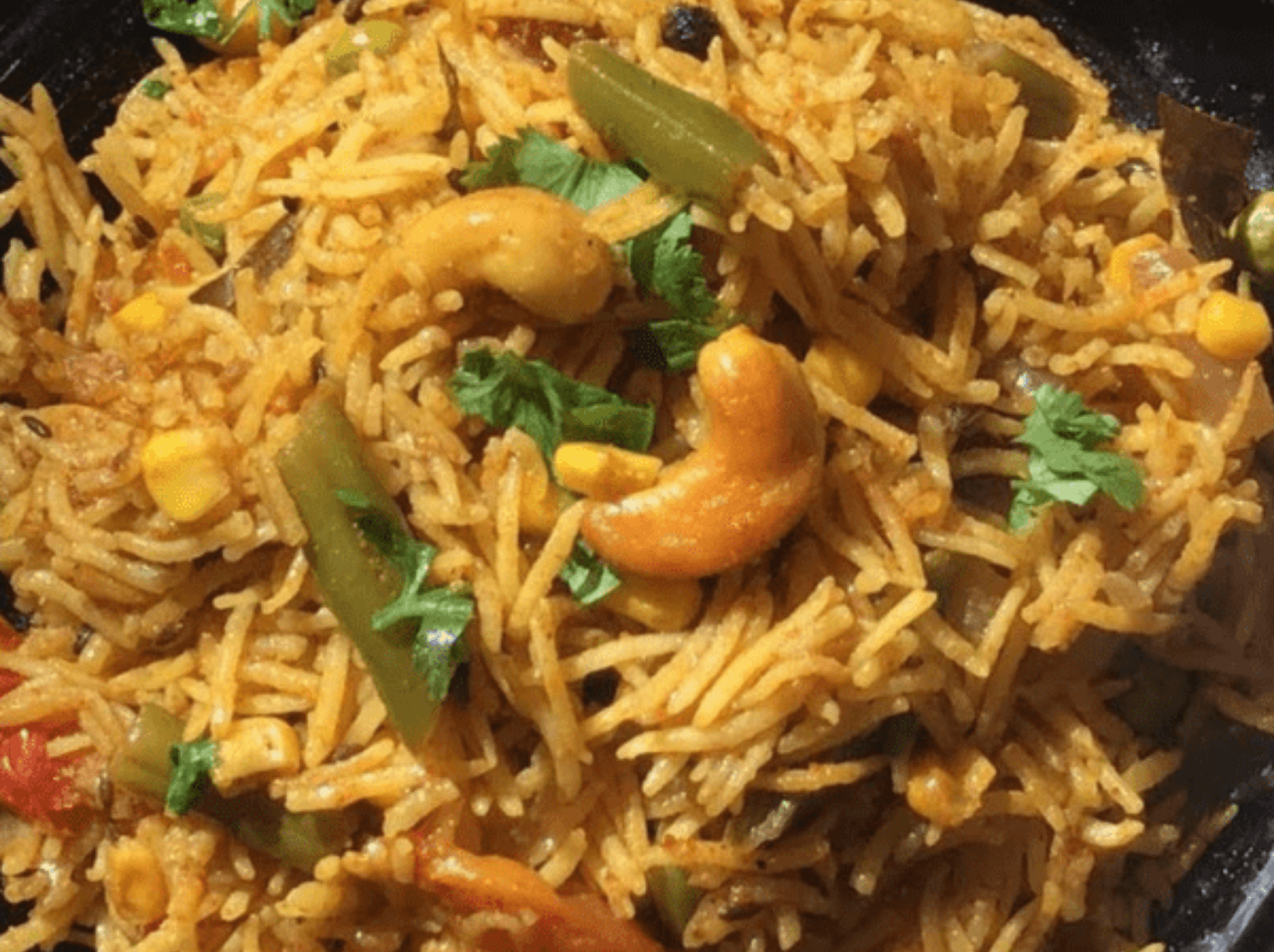 Pulao or Pilaf basically is rice mix with potatoes, veggies and/or spices. I used to prepare vegetable pulao the traditional way which takes anywhere from 45 minutes to an hour and you have to stay on it. From the time I received this gift, the Clay Pot Slow Cooker, I have tried many of my old dishes and converted them into one pot dish.
Serving Size
Serving Time
4
35 min
1. 1 cup of basmati brown rice
2. 1 tablespoon of green masala
3. 1 cup of frozen Vegetables
4. 1 peeled potato and cut into medium pieces
5. 1/2 tomato chopped
6. 1/4 onion chopped
7. 1 tablespoon cumin seed
8. 4-5 green curry leaves
9. 1 teaspoon turmeric
10. 1 teaspoon ground coriander, cumin seeds, red chili, garlic powder, and curry powder
11. 1/4 cup of avocado oil
12. 4-5 cloves of fresh garlic
13. 2 tablespoons lemon Juice
14. Salt to taste
15. 1/4 bunch chopped cilantro
1. Wash the rice in the Clay Pot Rice Cooker, add 2 cups of water
2. Add all the ingredients into the pot and 1/2 the cilantro
3. Stir all the ingredients in the pot
4. Close the pot and set it to brown rice settings
5. When it beeps, your vegetable pulao is ready. Garnish with the rest of the cilantro. Enjoy with some Fish Curry or
Eggplant Curry
Note: You can also use the same recipe to cook on the stove in a steel pot. Wash the rice and add all the
ingredients, cover the steel pot, place on stove on high. Once the water boils, change the setting to low and cook
covered for 25 minutes.